Outsource Your Human Resources
Do you lack the time and expertise to deal with some or all of your international human resources challenges?
If you do, then outsourcing your human resources can be the right move for your company. Europe HR Solutions can help you by taking care of all of your HR requirements that allows you to concentrate on growing your company's profitability and productivity.
Here are some of the HR outsource services that we can help you with:
Set up of local payroll with local country partners
HR Help Desk via email
Certain amount of days on site per month or HR interim support
Set up of benefits & administration with local country partners
Employee handbooks
Personnel administration
Screening & assessment of candidates
Employment contracts
Policies & procedures
Training needs analysis
Improve business performance
Benefits of Europe HR Outsourcing Solutions:
Speed
We can start offering you HR outsourcing help immediately for you and send answers to your needs within 24 hours or less.
Immediately Operational & High Quality
Our human resources consultants have many years of expertise with outsourcing human resources, and we will be able to help you immediately with your questions and projects.
Flexibility
We serve our HR outsourcing clients on an ad hoc basis, interim basis, project and retainer basis from a few weeks, months up to several years.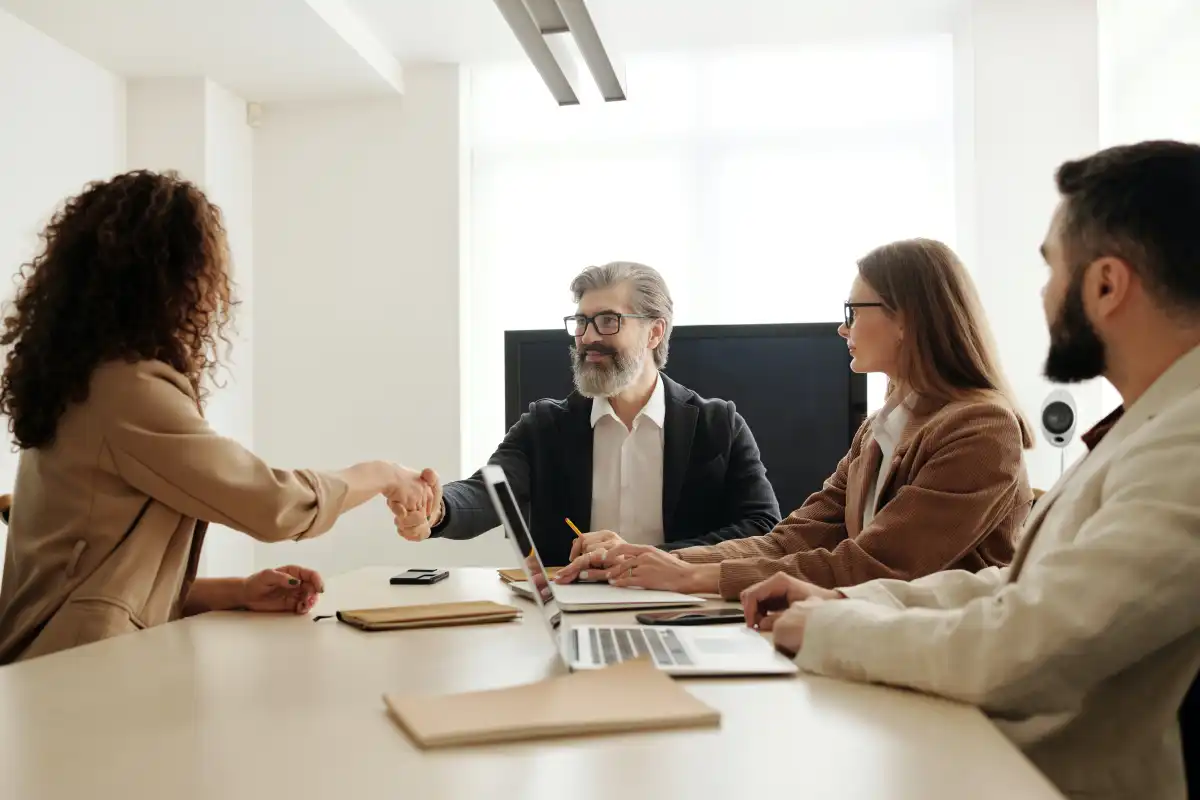 Case Study:
Outsourced Europe HR Outsourcing Solution
MindFrame Inc. – US based medical devices company
The Brief:
MindFrame Inc. wanted to outsource full responsibility for the HR function at an operational level, to an external consultancy firm. The aim was to access the highest quality HR advice and support, without incurring salary and ongoing costs of an employee.
The Solution:
Our European consultant has taken operational responsibility for the running of the HR function within the client organization. This has involved preparing and issuing contracts of employment and dealing with all other legal issues related to employment; leading on recruitment and selection of staff; developing new HR systems as the business has developed (e.g. job descriptions and a performance management system); setting up local payroll services, benefits schemes & administration for France, Germany, UK.
The Outcome:
All legal & benefit requirements of employment are complied with and a framework is in place to protect the employer whilst dealing fairly with employees. The time spent away from core business by directors and senior managers, dealing with HR related issues are now minimized. The overall cost of the HR function, operating at this level, is reduced.
HR Brochure
Download our brochure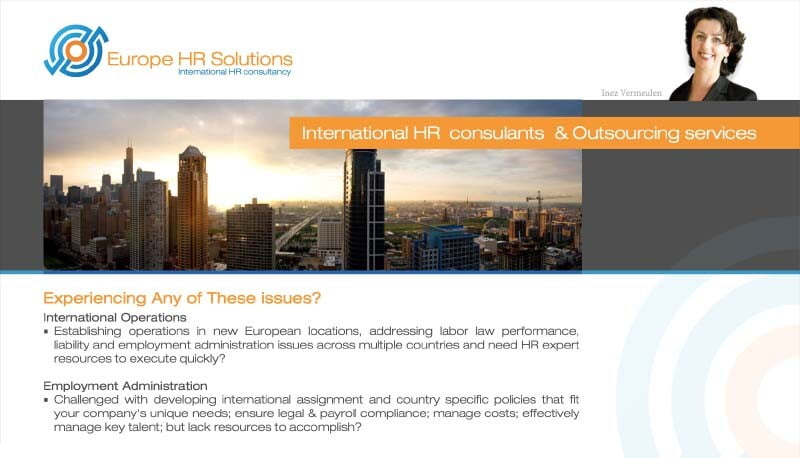 Our Brochure
Learn more about the services offered by Europe HR Solutions.