International HR Advisor
& Outsourcing Services
How can we help you?
Europe-HR-Solutions offers International and European HR expertise to small and mid-sized companies looking to outsource their Human Resources services, start or expand their current business and organization in Europe.
Consider this… 
Are you a small to mid-size company?
Looking to start up, expand your business in Europe?
Looking to set up your international payroll administration?
Are you looking for one company to solve your recruitment, selection, retention, improve your business performance?
Are you in need of a fully outsourced HR & Payroll Business PartnerService for Europe?
Contact us for a Free Consultation
Please fill in the form below
Address
Contact information
EUROPE HR SOLUTIONS
Ringlaan 20
3560 Lummen
Belgium
Call us: +32-474047105
HR Brochure
Download our brochure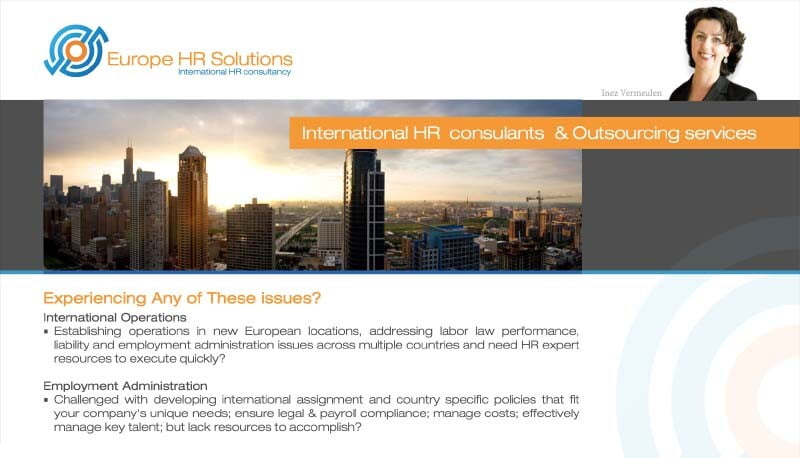 Our Brochure
Learn more about the services offered by Europe HR Solutions.