For decades, US and UK companies looking to expand internationally have flocked to Switzerland. And it's no wonder: In 2023, U.S. News & World Report ranked Switzerland the number one country in the world.
The highly skilled workforce, low corporate tax rates, and staggering $808 billion GDP, along with Switzerland's natural beauty and relatively small population of 8.76 million people, make the appeal of doing business here unquestionable.
Nevertheless, HR (Human Resources) outsourcing in Switzerland is still a vital component for the successful growth of companies that expand to this tranquil setting.
The HR outsourcing team at Europe HR Solutions has a proven track record assisting US and UK companies in their European growth, and we can help your business to successfully set up shop in Switzerland.
What you need to know about HR outsourcing in Switzerland for US and UK companies
Expanding your company to include operations in Switzerland can mark an exciting and pivotal step for corporate growth. Whether your business is small, medium, or large, you may find that with the right strategic business plan and foundational HR in place, you can realize the successful company of your dreams.
Let's take a look at the benefits of expansion and HR outsourcing in Switzerland.
Why HR outsourcing is a key to successful growth
The benefits of expansion to Switzerland for US or UK companies
The role of HR and employment laws in Switzerland
How Europe HR can meet your outsourcing needs
Contact Europe HR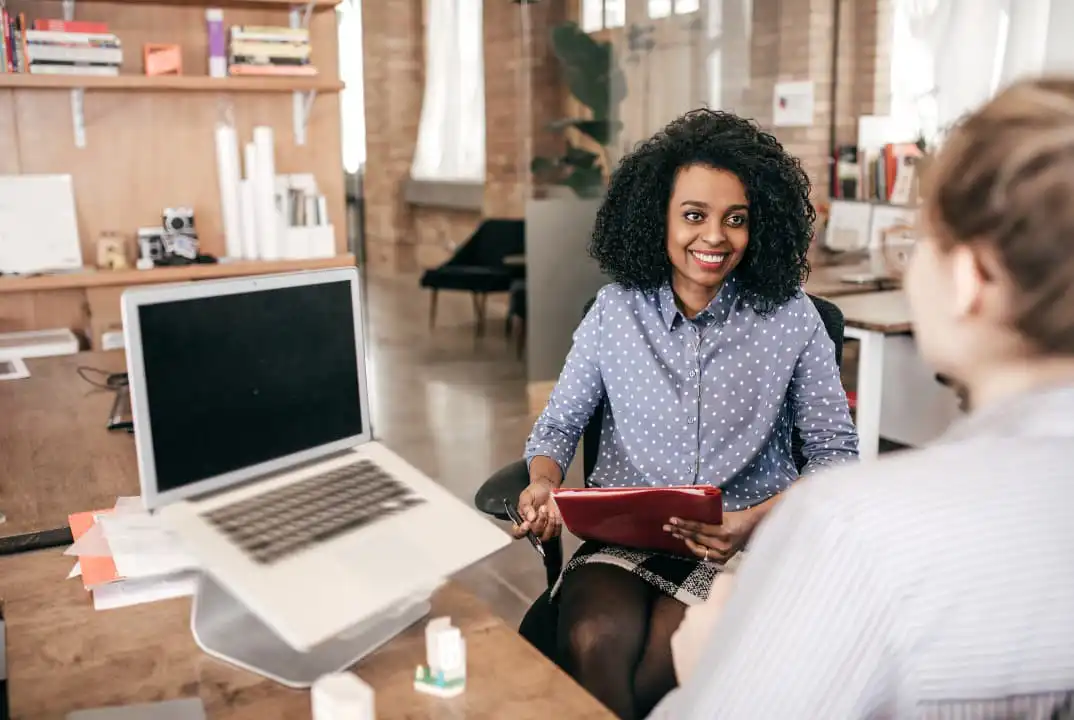 Why HR outsourcing is a key to successful growth
European-based HR professionals can help you navigate through Swiss employment and labor laws, and ensure that your US or UK company has the right employees in place. You should be able to focus on the mission of your business and work on promoting your brand.
HR outsourcing can help you to build a healthy, thriving work environment. If you choose to outsource your HR in Switzerland, you won't have to worry about hiring and developing an entire inhouse HR department.
You can leave the details of talent acquisition, employee training, benefits packages, payroll, and so much more in the hands of an experienced HR team.
The benefits of expansion to Switzerland for US or UK companies
Switzerland is a large trading partner for both the US and UK, and many Swiss companies have established operations in both nations. Thus, the goods and services your US or UK based company provides may have a built-in market as you establish your business.
Whether you choose an inhouse team or a remote workforce, there's a high-caliber professional talent pool to draw from in Switzerland. However, it's still vital that whomever you choose to oversee your HR needs is well-versed in Swiss employment regulations and labor laws.
Here are some of the benefits you might experience if you expand your company to Switzerland:
Extremely skilled workforce:
In 2020, IMD named the Swiss workforce the best in the world. One of the reasons for this honor is Switzerland's propensity to attract and nurture highly-educated and experienced workers.
The corporate tax rate in Switzerland has declined in recent years, and stands at a favorable 14.6%. Although the OECD minimum corporate tax of 15% may soon apply in Switzerland, this will only impact large Swiss businesses.
Small and medium-sized businesses will still enjoy the relatively low rate that allows expanded US and UK businesses to thrive in Switzerland.
In 2021, the average wealth of Switzerland's citizens stood at US$700,000 and the per capita net worth of the average household was US$200,000. The Swiss have money to spend and pour back into the economy. This is great news for the expansion of your US or UK company.
Along with the Japanese yen and US dollar, the Swiss franc is considered a safe haven currency. This means that foreign businesses that launch in Switzerland and utilize the franc can enjoy low inflation rates, a stable political system, and excellent liquidity.
The Swiss economy manages to combat the extremely high inflation rates found in other developed economies. In fact, Switzerland hit a 29-year high inflation rate in 2022 of a mere 3.5%.
A bountiful energy supply and the strength of the Swiss franc contribute to the country's consistently healthy market, and global gross domestic product.
The role of HR and employment laws in Switzerland
In Switzerland, HR plays a key role in organizational management. Although there are varying nuances from the way human resources works in the US and UK, Swiss HR has some overlaps with both as well.
However, the employment and labor laws and regulations may differ in significant ways from those in the US and even some laws in the UK. Only those who know how to comply with Swiss laws should oversee the HR duties of your expanded operations.
Here are some of the most important laws that outsourced HR professionals can help you comply with in Switzerland:
Swiss Code of Obligations (SR/RS22):
The Swiss Code of Obligations neutrally regulates international contracts, including corporate contracts, and business activities in Switzerland. It provides a comprehensive guide to business transactions, employment relationships, and other detailed aspects of business operations.
Any US or UK company expanding operations into Switzerland will need to adhere to the Code of Obligations, as it is the cornerstone of Swiss law for commercial enterprises. This code helps to ensure that all business dealings (including employment contracts) are clear and fair.
Under the Swiss Labour Act, pregnant women cannot work during the mandated maternity leave of 8 weeks after a child's birth, and are prohibited from standing for more than four hours a day during their pregnancy. A parent caring for a sick child may take 3 days of paid time off (PTO).
Three-tiered taxation structure:
Although taxes in Switzerland can benefit US and UK companies that expand their operations, the tax system can prove a bit complicated for professionals who aren't familiar with how it works.
The right outsourced HR team will help ensure that your business is in compliance with local, regional, and national tax laws.
Workers in the US face little to no regulations on overtime, and in the UK, employees may work as many as 48 hours per week. However, in Switzerland, annual overtime hours are capped at 170 for employees who work 45 hours per week.
Employee overtime in Switzerland cannot exceed 2 hours per day. This may change how many employees you choose to hire, and how you choose to staff your business.
For employees between the ages of 20-50, a minimum four weeks paid-time off is required annually. For those under the age of 20 or over the age of 50, 5 weeks annual paid-time off is the minimum requirement.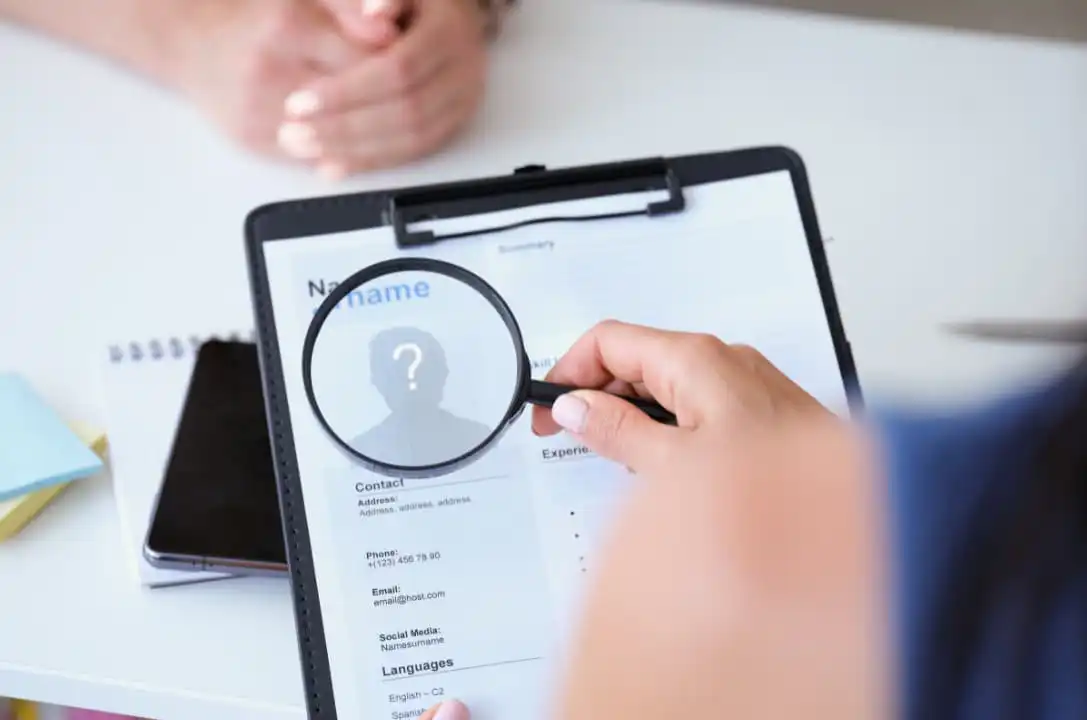 How Europe HR Solutions can meet your outsourcing needs
HR outsourcing in Switzerland for US or UK companies that want to expand operations  can alleviate stress and the need for the development of an entire inhouse team. HR consultants well-versed in Switzerland's employment regulations and labor laws can help ensure that you remain in compliance and acquire the best talent to build an excellent team. 
Europe HR Solutions has helped countless US and UK companies implement vital HR practices and begin successful international journeys. We can handle the minutiae and allow you to focus on the big picture and successful launch of your Swiss operations.
Europe HR Solutions can provide the following assistance:
Represent your company. We can act as your representatives for licensing, benefits packages, and talent acquisition. We will work alongside you to ensure we're effectively communicating your values and vision.
Identify your needs. We will help you to identify your greatest staffing needs and advise you on how to fill open staffing positions.
Acquire talent. We'll help you create a strategy for top-tier talent acquisition and help you develop a plan to curate an interview pool. We can help you conduct interviews and develop an onboarding process.
Implement policies and procedures. We can create a detailed employee handbook and help to implement every necessary policy and procedure for your company.
Manage employee and management training. We can work with you to create detailed training programs to equip your employees and help them to thrive. We can lead any employment training mandated by the Swiss government, too.
Quick turnaround for ad-hoc requests. We can work seamlessly with fast-paced and high pressure corporate environments, and prioritize any urgent ad-hoc requests.
Legal knowledge and compliance. We understand the labor laws in Switzerland and will ensure your company is in compliance with Swiss regulations.
Contact Europe HR Solutions
If you're ready to take the next step in actualizing the European expansion of your US or UK company, Europe HR Solutions can help. Our HR professionals understand the obstacles international expansion can bring, and can help to reduce the stress you might feel as you start your Swiss operations.
We want each of our clients to see their professional and personal dreams come to fruition, and can help implement innovative HR solutions to successfully grow your company.
HR outsourcing in Switzerland for US and UK companies could provide the right foundation for healthy, thriving businesses to grow in a new culture. Europe HR Solutions can create training programs and cultivate talent acquisition methods to help strengthen your company's appeal and stand out from its competitors.
HR Brochure
Download our brochure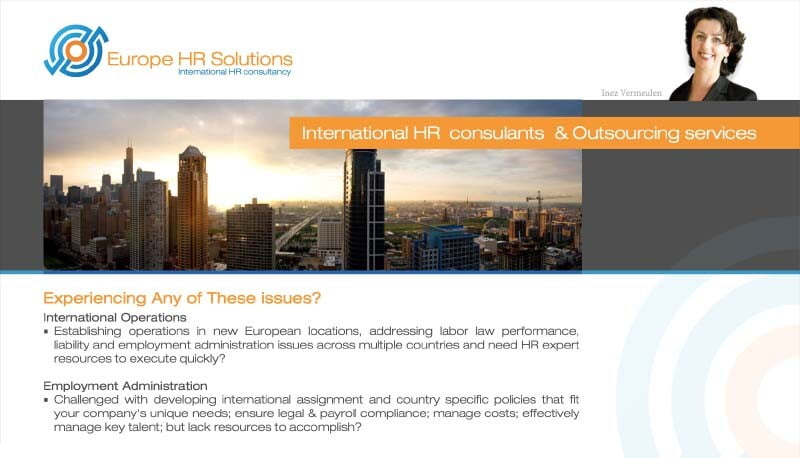 Our Brochure
Learn more about the services offered by Europe HR Solutions.