These terms and conditions form an integral part of the contract, to the exclusion of the Client's own terms and conditions. They can only be deviated from after it has been expressly approved by us, in writing.
These terms and conditions of sale only apply between companies for business transactions that result in the delivery of goods of the provision or services within the framework of an autonomous, professional or economic activity.
1.  The goods or services are supplied as set forth on the invoice or on the order form.
2.  The goods or services are supplied within the term as specified on the order form. Further allowance should be made for the usual tolerance in delivery dates characteristic of the consultancy industry.
4.  The goods are transported at the expense and risk of the buyer.
5.  Complaints about the thus delivered goods or provided services cannot be entertained if they do not reach us, in writing, within seven days after the delivery. Latent 'hidden' defects should be reported within a short time after they are discovered.
6.  Our deliveries are payable in cash immediately through our online system.
7.  All our contracts shall be governed by and construed in accordance with Belgian law.
Brochure
Download our brochure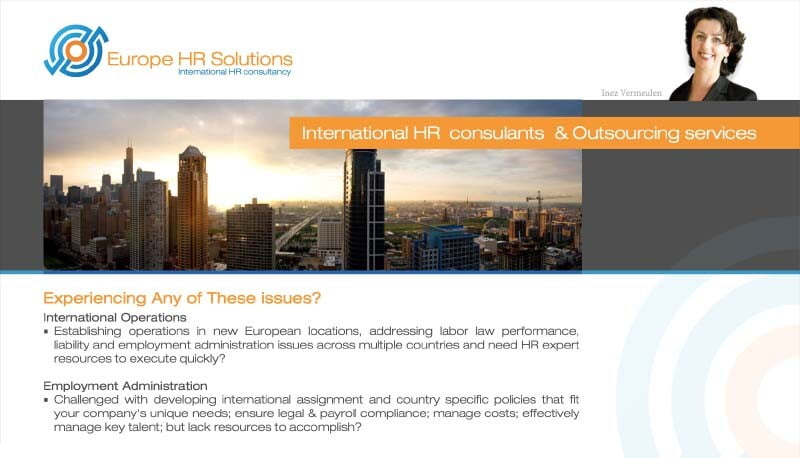 Our Brochure
Our Brochure
Learn more about the services offered by Europe HR Solutions.