Many UK and US based companies have been looking to Norway as a potential site for expansion. It makes sense, too, because Norway is an ideal destination for international businesses that are looking to grow.
Thanks to a strong economy, exciting developments in growing industries, and a business-friendly culture, Norway is rising to the top of the list of top contenders for many company's expansion plans. 
Expanding into Norway is exciting, but it's not easy
The prospect of opening operations in Europe is exciting, but it can also be pretty daunting. If you're wondering how to make it all work, you are not alone! We work with companies every day as they tackle the labor-intensive and time-consuming process of operating in Europe.
One of the biggest challenges that these companies face is how to manage their HR tasks. You can't have a successful business without great employees. You can't recruit, train, and retain great employees without strong HR procedures. In Norway, like in the rest of Europe, you also have to abide by strict labor laws. 
Non-compliance can be costly, and mistakes are easy to make on your own. That's why the solution to these challenges is HR outsourcing! 
At Europe HR Solutions, we offer the tools and resources your company needs in order to make your expansion into Norway as easy as possible. We can tackle everything from recruiting in Norway and onboarding your team to payroll and compliance.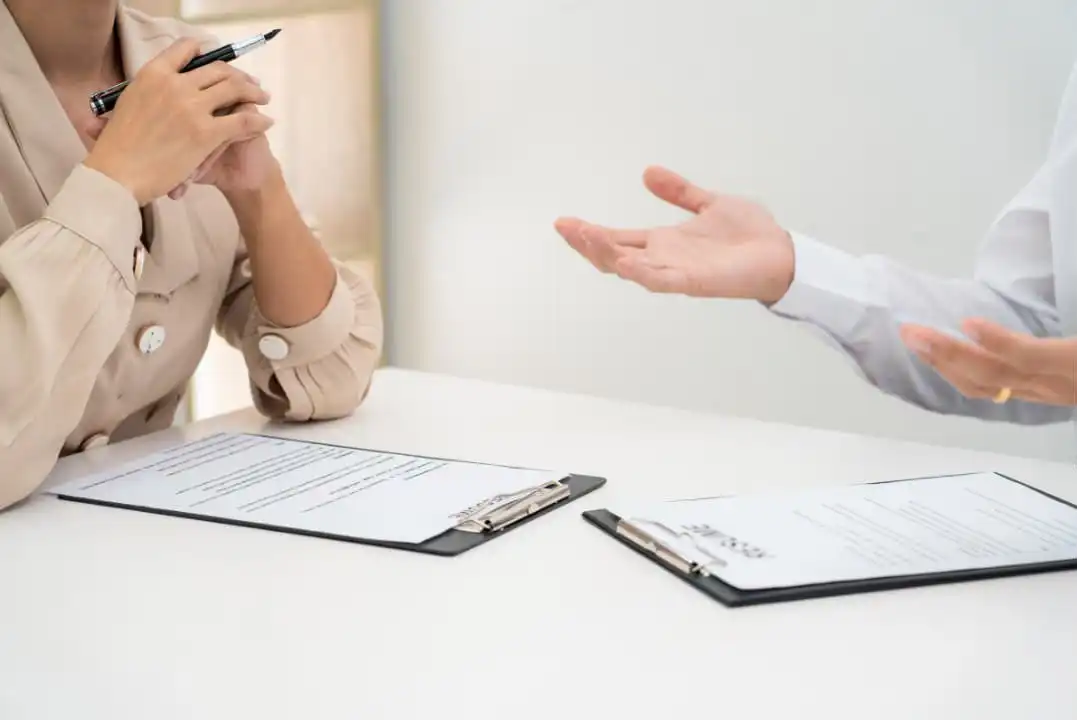 All About HR Outsourcing in Norway
What are the benefits of outsourcing the HR tasks for your operations in Norway? Well, there are so many that it is hard to keep track!
Let's go over a substantial list of HR outsourcing tasks that we can do for you, but keep in mind that this list is not exhaustive! If you have an HR task that you don't see in the list, please don't hesitate to reach out. No matter your HR needs, we can find a solution.
Our team of experienced and knowledgeable HR professionals is here to manage as many – or as few – of these tasks as you need. We are happy to offer ongoing, comprehensive HR management or small, project-based support tasks with a short-term contract.
HR compliance & legal support
One of our most important responsibilities is helping you navigate local and international laws. This is an essential part of entering the European marketplace, and you can't overlook its importance. We assist with:
Full compliance with European and Norwegian labor regulations
Minimizing the risk of costly non-compliance fines
Crafting employment contracts aligned with Norwegian and European mandates
Talent acquisition & recruitment
Most growing companies have some trouble hiring top talent in new geographic regions, thanks to language barriers, cultural differences, and a lack of familiarity with local hiring trends. We handle hiring by:
Identifying the very best candidates for your company's open roles in Norway
Leveraging knowledge of the Norwegian employment landscape
Using multilingual outreach for both recruitment and hiring
Onboarding & offboarding employees
Onboarding and offboarding isn't just about following industry standards and best practices. You also have to do both in compliance with Norwegian and European rules. We streamline onboarding and offboarding in Norway through:
Optimizing your onboarding protocols
Automating some steps to quicken onboarding
Providing all of the required paperwork to Norwegian and European officials
Ensuring exit procedures meet legal requirements
Payroll processing & benefits administration
Payroll in a new country is complicated, and most companies choose to outsource this responsibility. At Europe HR Solutions, we handle payroll and benefits complexities including:
Processing payroll so that you are fully compliant with Norwegian law
Ensuring timely payouts to your employees
Enrolling employees in their chosen benefits plans
Communicating with local Norwegian benefits providers
Employee performance management
Outsource performance management to our HR team so that we can help your employees grow and thrive. We offer:
Performance appraisals tailored to Norwegian workplace norms
Motivational performance objectives
Meaningful feedback via authentic assessments
Employee training & professional development
Our training and development programs strengthen employee performance and growth. Offering on-the-job training and professional development opportunities helps you to attract applicants with lots of initiative. Our training and development process are designed for:
Identifying gaps in current training programs
Customizing training to Norwegian employees' needs
Developing programs that build essential industry skills
Conflict resolution & employee relationships
Workplace conflict can derail a young organization or a new expansion within an existing company. Let us take care of those issues. We handle workplace conflicts by:
Mediating disputes as they arise
Addressing grievances quickly and effectively
Resolving other issues related to workplace conflict and relationships
HR reporting & analytics
Data-informed decisions are always better than guesswork. When it comes to HR, you need to be able to access accurate information about things like employee performance, benefits usage, and turnover use. We provide this kind of data through:
Localized, real-time HR reports
Insights into Norwegian operations and workforce
On-demand data reports
Project-based HR consulting
Beyond day-to-day HR tasks, you may have many large or small projects that need HR support. That's where our HR consulting services come in. We provide project-based HR consulting as needed. This can be in addition to your typical contract, or you can even bring us in just for a consulting job. We take seriously our responsibilities of:
Aligning your HR strategy to the Norwegian business climate
Tackling any HR projects, large or small
Providing insights into the Norwegian market
HR technology & IT resources
Your in-house IT department may be great, but that doesn't mean that they have specific experience with HR software and technologies. We can support your IT department by:
Recommending optimal HR technologies to implement into your operations
Ensuring compliance with data protection laws in Norway and Europe
Managing your company's HR-related software
Providing reports to local, national, and European authorities about technology use as required
Employee engagement & retention
Excellent levels of employee engagement lead to better retention, which is an important metric for your success. But how do you get your employees to engage at work in a positive and productive way? We promote engagement and employee retention through:
Initiatives suited to a Norwegian workforce
Identifying issues that are causing employee turnover
Fostering a positive workplace culture
Providing data for informed decision making in order to reduce turnover
Although this list is not everything that we can do, it should give you a good overview of the many kinds of HR solutions that we offer.
When you reach out to us, we will learn about your company and your specific goals, including what you want your Norway expansion to look like. You can trust that we will never force a "one-size-fits-all" solution on you, because we believe in providing the exact services that you need in the way that you need them!
We create our client contracts to help you with your business goals, including your launch into Norway and your operational growth in Europe and beyond.
What makes Norway an attractive expansion destination?
Norway is an ideal location for UK and US businesses that are looking to expand.
Some of the reasons include:
Norway's corporate tax rate is 22%, which is lower than the rate in several other major European nations.
Economic growth areas in Norway
Norway has several well-established and growing business sectors:
Oil and gas production
Seafood/commercial fishing and aquaculture
Hydropower
Forests
Minerals
Shipping
Tourism
Are there any drawbacks to expanding to Norway?
Norway has a very low unemployment rate, and Norwegian workers are well compensated for their labor. This means that it can be difficult to find high-quality employees, as most people are quite satisfied in their current employment.
Additionally, you will have to adjust to Norway's business culture, which includes high pension offerings, greater work-life balance expectations, and a flat organizational structure. Employees expect transparency and to be included in decision making processes. Adapting your management style and company policies to align with these norms may present challenges initially.
Finally, it is important to note that Norway is not a part of the EU, so if your goal is to expand into the EU, you will probably need to look elsewhere.
As for the complexities of the Norwegian system of labor laws, you can outsource your HR to our knowledgeable team so that you don't have to worry about compliance issues at all.
HR Outsourcing in Norway: FAQs
At Europe HR Solutions, we have helped more than 200 US and UK companies open expansions in Europe. Whether you are a startup, a mid-size business, a company with its sights set on a merger, or any other type of business, we can help.
We have also answered a lot of questions over the years! We believe in keeping our clients as informed as possible so that they can make the best decisions about their companies. Here are some of the most frequently asked questions we hear about expanding into Europe and Norway.
Can Europe HR Solutions guarantee compliance with European and Norwegian labor laws?
We get it. Compliance is a big deal! The last thing you want is to face costly fines because you didn't fully comply with labor laws and regulations in your new geographic location.
Companies tend to choose one of the following options:
Option 1: Require your in-house HR team to rapidly gain expertise in Norwegian labor laws and manage full compliance for the expansion. This involves absorbing complex regulations quickly and trying to avoid expensive errors.
Option 2: Work with a global employment lawyer familiar with Norway to review all documents and processes. Note that this can be costly, as legal counsel is needed whenever HR procedures change.
Option 3: Partner with an experienced, multilingual HR provider like our firm to receive personalized support. We have in-depth knowledge of Norwegian and EU regulations. Our aim is to ensure full compliance, saving you from expensive compliance mistakes.
What are some of the unique labor laws in Norway that companies need to prepare for?
Employment contracts: A written contract is required for all employees, whether permanent or temporary.
Working hours: The standard is 37.5 hours per week. Overtime must be compensated with at least a 40% wage increase. Employers must track hours worked.
Holidays: Employees get 4 weeks and 1 day of paid vacation yearly. Most get 5 weeks through collective bargaining. Older workers get 6 weeks. Holiday pay is based on prior year income.
Sick leave: Employees can take 3 consecutive sick days without a doctor's note. After that, they get 100% of income for 260 working days. Employers cover the first 16 calendar days.
Parental leave: New parents get 43 paid weeks at full pay or 53 weeks at reduced pay to split between them. 15 weeks each are reserved for mothers and fathers.
Dismissals: Written notice is required citing the reason. One month's notice is standard. Longer may be required by law.
Occupational safety: Employers must provide training and ensure worker health, safety and environment are protected through cooperation with employees.
Your Partner in European HR: Europe HR Solutions
Our team is experienced, knowledgeable, and informed about how businesses work in Norway. Expansions from the UK and US into Norway are complicated, but you don't have to do it on your own.
Our goal is to create a seamless connection between your US or UK headquarters and your Norwegian operations. You can learn more about our success stories and reach out to us with questions. We'll handle the complexities of HR so that your focus can be where it needs to be: growing your business.
If you're thinking about expanding to Norway, contact us
We're ready to talk about your expansion plans! Contact us at Europe HR Solutions to find out how we can help you navigate a successful expansion into Norway. We look forward to talking with you soon!
HR Brochure
Download our brochure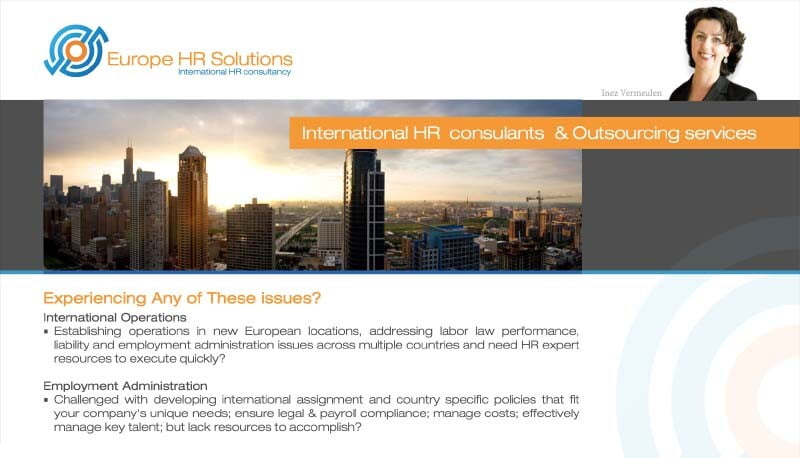 Our Brochure
Learn more about the services offered by Europe HR Solutions.