The early stages of planning an expansion into Belgium are exciting, but things can quickly become daunting. You may find yourself overwhelmed by the workload associated with European expansion of your UK or US business. 
It doesn't have to be this daunting, because you don't have to do it all by yourself. 
Expanding into Belgium will be so much easier when you outsource your HR services to an experienced European HR team. At Europe HR Solutions, our multilingual team of human resources experts will walk you through your move into Europe and make sure that you are fully compliant with Belgian and European labor laws.
Why are US and UK businesses expanding into Belgium?
Belgium is an attractive site for US and UK companies for many reasons, including its ideal location in Europe and its skilled, multilingual workforce. Business owners in the US and the UK are eyeing Belgium as the site of their expansion into Europe. 
There are already more than 900 US businesses operating in Belgium, and more than 17,000 UK-owned businesses in the country. 
Belgium is well-positioned for accessing the rest of Europe.
Located in the heart of Europe, Belgium serves as a gateway to the EU market. It is close to many major European cities, making it an attractive choice for companies that want to access a broader customer base and establish a presence in the EU market. 
Belgium has a stable and developed economy. 
Opening a European arm of your company in a stable business environment like Belgium is an attractive proposition for many UK and US businesses. You will be expanding into a financially reliable and established environment. 
The Belgian government is heavily bureaucratic but business-friendly. 
Yes, it can be a challenge to navigate the Belgian bureaucracy (that's what we're here for!), but it also has a reputation for being business-friendly, welcoming to entrepreneurs, and great for international investors. 
The workforce in Belgium is highly educated and multilingual. 
Belgium has an educated population. More than 40% of Belgians have the equivalent of a university degree. Additionally, many Belgians are bilingual or trilingual, with between 38-55% of the population speaking English as a secondary or tertiary language. 
Belgium has great infrastructure. 
From Belgium, you have access to the rest of Europe through the high speed rail system, Europe's second-largest canal system, and sea ports. Combined, you will have access to trade routes and passenger transportation options. This is great for operations.
Fast growing economic sectors in Belgium
Some of most established and fastest-growing sectors in Belgium are:
Cleantech
Renewables
Food processing
Metallurgy
Textiles
Chemicals
Paper
Glass
Mineral processing of cobalt, radium, copper, zinc, and lead
The risks of opening a business in Belgium
There are always risks with expanding your business into another country or region, and Belgium is no exception. 
Before expanding into the Belgian market, you should be aware of the following risks:
High corporate tax rates
High labor costs
Legal bureaucracy
Normal economic risks that accompany an expansion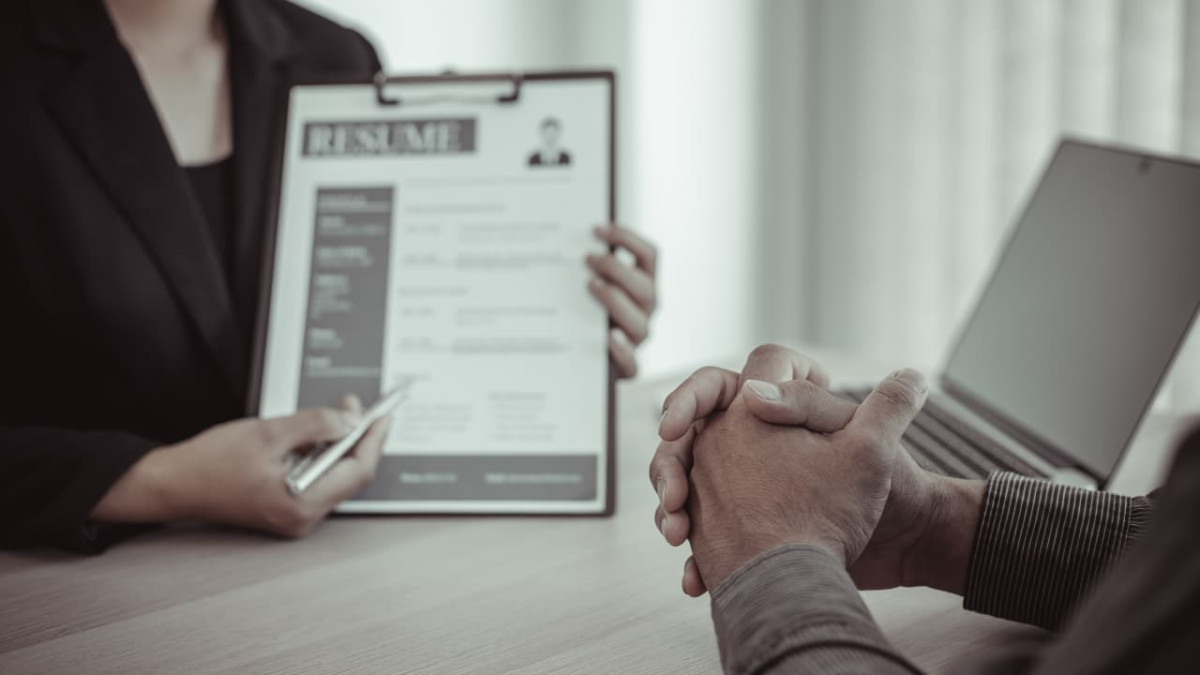 How does HR outsourcing work in Belgium?
Europe HR Solutions offers customizable HR services plans that meet your specific needs. If your company is opening a branch in Belgium, we can handle as much or as little as you would like!
Here is a non-exhaustive list of HR tasks that companies often choose to outsource to a professional HR team.
HR Consulting
Comprehensive consulting services on a regular or as-needed basis
Expert advice on HR strategies that align with Belgium's business environment
Insights for in-house HR teams (clear, useable data and strategy)
HR Compliance & Legal Support
Everything you need to be fully compliant with Belgium's complex labor laws
Reduce your risk of fines and legal problems
Employment contracts that are aligned with Belgian labor law and workplace culture
Recruitment & Talent Acquisition
Find exceptional talent in your expansion location (Belgium)
Complete understanding of the Belgian job market
Multilingual support to ensure that you are attracting top-tier candidates
Employee Onboarding & Offboarding
Streamline all onboarding processes
Create strong documentation for new employees
Comply with mandatory employment reporting in Belgium and the EU
Follow Belgium's mandatory exit procedures for offboarding employees
Training & Development
Identify any gaps in your training systems
Use information about the local workforce to tailor your training & development courses
Identify specific skills that need to be developed in your workforce
Employee Engagement & Retention
Design engagement initiatives that are aligned with your Belgian workforce
Identify reasons for employee attrition
Promote a positive workplace culture
Reduce employee turnover
Performance Management
Use knowledge of local culture to implement effective performance appraisal systems
Set objectives for high levels of performance
Provide meaningful employee feedback
Effectively manage employee improvement plans
Employee Relations & Conflict Resolution
Mediate conflicts between employees, supervisors, and all others
Address grievances when they occur
Resolve any additional workplace conflicts or issues
Payroll Processing & Benefits Administration
Payroll processing with full adherence to Belgian tax regulations
Timely payments to employees
Benefits management (employee enrollment, communication with local providers, etc
HR Reporting & Analytics
Detailed HR reporting to the parent company in the UK or US
Actionable insights regarding the company's Belgian employees
Provide excellent information for data-driven decisions
HR Technology & Systems
Support the implementation and integration of HR software
Ensure that the company is fully compliant with the very serious Belgian and European data protection regulations
Comply with any local, national, and European reporting requirements related to technology
Although this list is not comprehensive, it is an excellent starting point. When you reach out to Europe HR Solutions, we can go through these options – and more – to determine what your needs are and how we can help you get established in Belgium.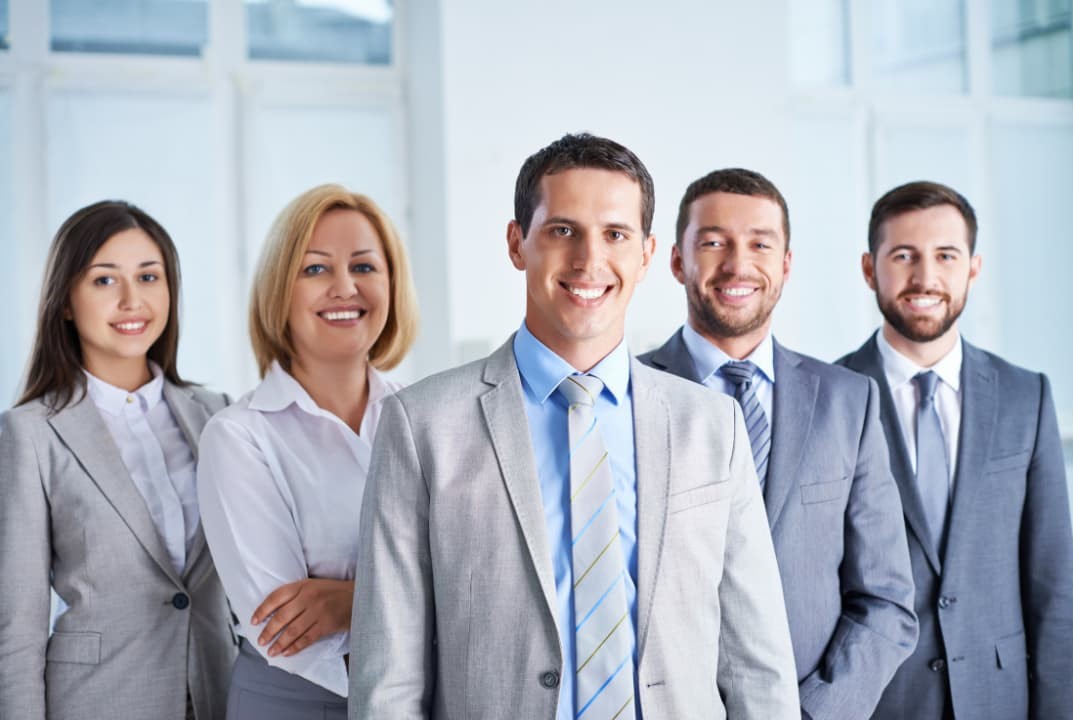 FAQs About Expanding to Belgium
Over the past 20+ years, Europe HR Solutions has been instrumental in assisting over 200 US and UK companies in establishing new operations, executing acquisitions, and launching startups in Europe. With our extensive experience, we have encountered and addressed numerous inquiries related to HR outsourcing throughout the years!
What are the biggest challenges that come with expanding into Belgium?
Undoubtedly, one of the biggest challenges that companies face when expanding into Belgium is navigating the country's complex labor laws and compliance issues. 
When you outsource your HR services, it protects you from expensive and time-consuming mistakes related to Belgian and EU law.
What labor laws do I need to anticipate in Belgium?
When you open your business in Belgium, you will ultimately be responsible for three sets of laws: the labor laws of your own country, the laws of the EU, and the laws of Belgium.
Probationary employment periods are prohibited.
Belgium's minimum wage is among the highest in Europe at €1,955 per month.
In most circumstances, Belgian employees may not work more than 8 hours each day or 40 hours per week.
It is common for contracts to limit the work week to 38 hours.
Overtime is severely limited by law.
Employees may never go over 11 hours per day or 50 hours per week.
Employers may not require their employees to work more than 78 hours of overtime in a 3 month period.
There is a maximum of 91 overtime hours permitted each year.
Recent employee protections include a "right to be offline," which means that employees are not required or expected to respond to messages they receive during non-working hours.
Flexible working is popular, and employees are permitted to work four full-time days per week instead of five (the employer may refuse these requests as long as they have a written justification for the refusal).
Employees have holiday entitlement that is equivalent to 24 days for every 12 months of work.
Any employees under 25 with a university degree receive a youth holiday.
Employees over the age of 50 are still provided with holiday leave, even if they were unable to work the entirety of the year.
Although this is nowhere near comprehensive, it should reveal just how different the laws in Belgium may be in comparison to what you are accustomed to.
The Benefits of Working with Europe HR Solutions
Europe HR Solutions offers comprehensive multilingual HR support, seamlessly bridging the gap between your US or UK enterprise and your endeavors in Belgium. 
With a demonstrated history of successful partnerships with US and UK clients, we have the expertise to expedite your expansion into Belgium, safeguarding you from costly fines resulting from errors and optimizing your time management. 
We adeptly manage the intricate HR systems network, freeing you to concentrate on other crucial aspects of your expansion.
Are you ready to launch in Belgium?
Contact Europe HR Solutions to learn more about how we can support your launch in Belgium.
HR Brochure
Download our brochure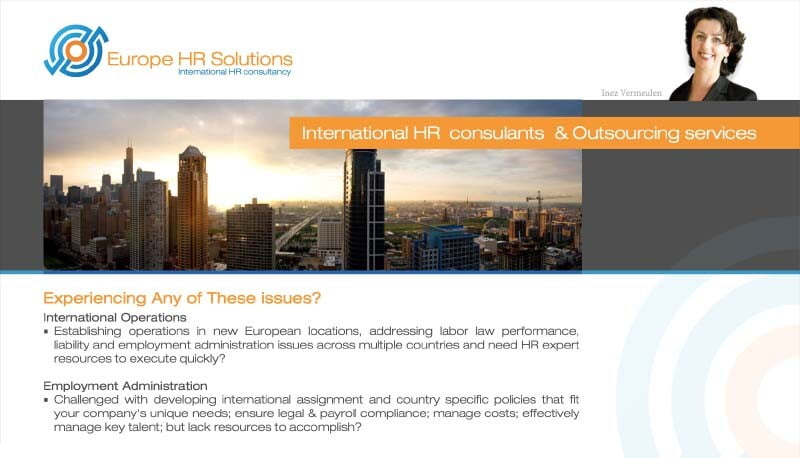 Our Brochure
Learn more about the services offered by Europe HR Solutions.