Recruiting top-tier talent isn't easy. To hire the best people for your open healthcare positions, you'll need to adopt a sophisticated approach to talent acquisition.
We've put together a list of 8 strategies to assist you in finding the best people to join your healthcare industry team.
But first, let's talk about an important question.
Why Is Talent Acquisition in the Healthcare Industry Such a Challenge?
Filling vacancies in the healthcare industry is notoriously difficult. Healthcare workers are often overworked and experience burnout. They may determine that finding relief from financial and work-related stress is their greatest priority. 
A 2021 study from LinkedIn found that it took an average of 40 days to hire a healthcare provider. That should be compared to the national average for all industries, which is only 25 days!
There are a number of reasons for this, but some of the biggest concerns for hiring in healthcare include:
An aging population means an increased demand for healthcare workers
Many of our nurses, doctors, and healthcare workers are reaching retirement age
According to the WHO, the pandemic led to approximately 115,500 healthcare worker deaths from January 2020 to May 2021
In the US alone, an estimated 333,942 healthcare workers left the field in 2021, including early retirements and stress-related resignations
Specialized positions require applicants to have specific credentials and experiences
The areas with the highest need for healthcare workers often have the hardest time recruiting people to move there
Even with those challenges, there are ways to make your open positions stand out from the others–and ways to fill those positions with great, top-tier talent.
Think About Your Job Listings Like a Marketing Professional
One of the first things you're going to need to do is change the way you think about your job listings.
Yes, they need to give information about the position, including keywords, job responsibilities, location, salary, and benefits–but you also need to think about marketing the position to potential applicants.
A job listing isn't just a digital flier with a bunch of information on it. It's also a sales pitch. Job-seekers are the potential customers, and you're selling the opportunity to work for your incredible organization.
In fact, you could even have the marketing people at your organization take a look at what you've put together and look for ways to improve it! Even if that's not an option, a small mindset change can go a long way when it comes to creating job listings.
Post Open Positions to Niche Job Boards
Not all job boards are created equal.
Although we certainly encourage you to post your open positions on all the big platforms (ZipRecruiter, Monster, Indeed, LinkedIn, Glassdoor, etc.), it's so important to take a look at the niche job boards that are relevant to healthcare professionals.
Here are some to consider:
This isn't a comprehensive list, but it should give you an idea of the kinds of job boards that give you access to a much more targeted pool of applicants.
Improve Your Brand & Reputation
This one goes above and beyond the need to write a good job description or place it in front of the right audience. 
This is something that requires organization-wide support. If you want to hire great people, your organization has to be a great place to work. 
If you already have high rates of employee and patient satisfaction and positive health outcomes, you should focus on finding ways to communicate that to your community and job applicants. If you're not where you should be in those areas, your first job is to focus on making things better!
Offer Relocation Benefits
The best applicants often don't live in your geographic area. Although some healthcare jobs can be worked remotely, most positions in the industry require in-person, hands-on employees to be present on site. 
How do you get people to move to your area for a job? You have to help them with the financial costs associated with moving. 
Forbes reports that the national average of the cost of hiring a two-person moving team for a move that is less than 100 miles ranges from $800-2,500. However, long-distance moves cost between $2,200 and $5,700 on average. 
However, relocation costs are not limited to the cost of movers! Business News Daily shares that, "Relocating an employee can be a costly endeavor for companies. The average relocation package costs between $19,309 and $24,216 for renters and between $72,627 and $97,116 for homeowners."
Relocation costs may include:
Travel costs to the new location
Packing costs
Moving services
Storage solution costs
Short-term housing
Closing costs associated with buying and/or selling a home
Relocation taxes
Offering a competitive relocation package will help you attract great applicants to your organization.
Figure Out How to Address the Skills Gap
The skills gap in healthcare is significant–and troubling for healthcare employers! Healthcare isn't like other careers where skills are often transferable from one position to another. Every job in healthcare requires specific training, credentials, and experiences. 
It takes time for people to gain the qualifications they need to work in healthcare. In the meantime, patients continue to need care, and employers struggle to find enough well-qualified job-seekers. 
There are three strong ways to address the skills gap:
Provide training and educational opportunities to your current staff so that they can develop into the job candidates you need for higher-demand positions
Build relationships with colleges and universities in your area to ensure that you are first on the list of new graduates
Communicate clearly on your website (and in your job listings) the exact credentials each position requires–this will prevent you from spending too much time on unqualified candidates' applications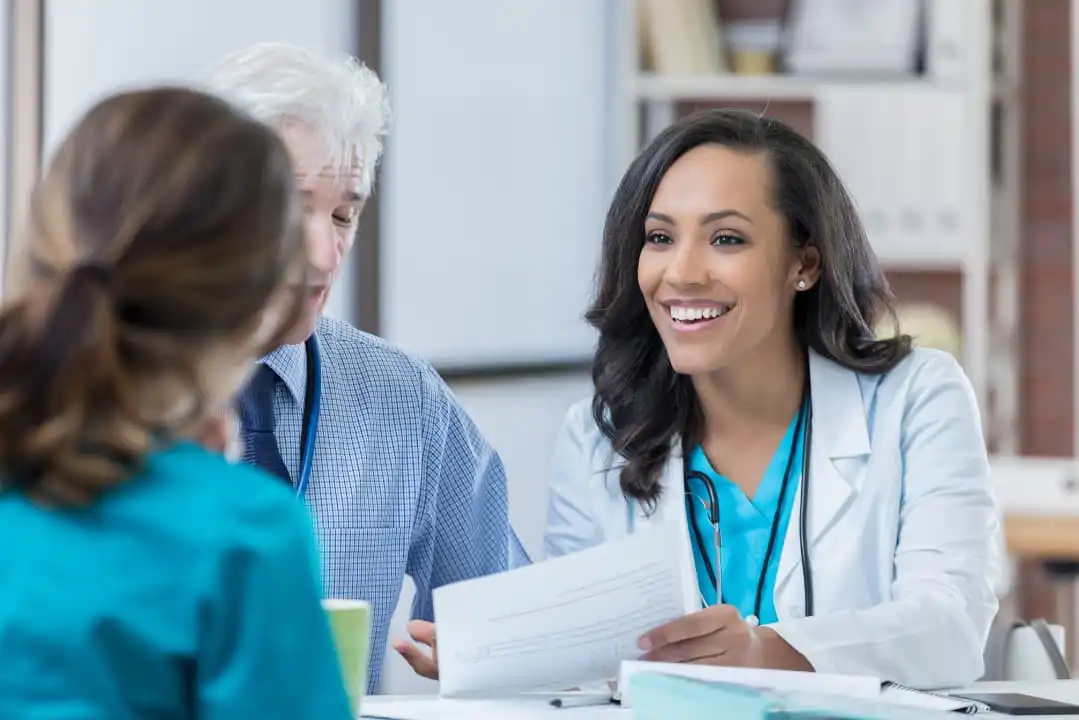 Focus on Diversity, Equity, and Inclusion Initiatives
DEI is not just a buzzword. It's an essential part of running a healthcare organization in 2023 and beyond.
Compass One Healthcare explains it well:
"Healthcare organizations have a responsibility to improve diversity and inclusion for patients and associates alike. Diversity and inclusion efforts can significantly enhance associates' experiences from various workplace backgrounds, helping attract qualified associates to work for an organization and retain high-performing associates.
A diverse staff also helps patients from underrepresented backgrounds to feel more comfortable during their hospital stay. Diversity and inclusion directly impact patient health outcomes and quality of life."
Today's candidates are looking for employers that match their values. DEI is not just important to the care that you provide, but also to the experience of your workforce.
Without a robust DEI strategy that is rooted in today's best practices, you will simply not be able to hire the most qualified candidates.
Provide Competitive Compensation & Benefits
This one should be obvious, but sometimes, we all need a little reminder: top-tier talent can go anywhere right now, and without competitive compensation and benefits, they won't go to you.
Unfortunately, many healthcare workers are underpaid, despite the important role they play.
We can't emphasize it enough. If you want to hire the best of the best, you have to pay salaries that the best of the best are looking for.
If you notice that you've had a hard time recruiting talent, consider taking a look at your compensation and benefits packages to look for gaps or flaws.
Outsource Your Recruiting to HR Professionals
One last strategy? Hand it over to the professionals.
That doesn't necessarily mean bringing in a new contract with a recruiting firm. Rather, you can have your outsourced HR team manage all of your recruitment and hiring.
It's true that plenty of healthcare organizations manage their recruitment processes on their own. However, outsourcing your recruitment processes can be such a relief!
Here's why:
You are more likely to find the right candidates, right away
HR professionals can find candidates faster
Most organizations end up saving money because they can focus on growth instead of constantly spending time on recruitment tasks
Your outsourced HR team can manage everything from writing job listings, posting them to job boards, using automation software to sort through applicants, identify the best candidates, conduct interviews, and onboard new hires!
Europe HR Solutions–Experienced HR Professionals for Hiring in Europe
Hiring is already difficult, but when you add an international element, the challenges become even greater! We can help you overcome challenges with talent acquisition strategies for the healthcare industry to make finding the right talent for your company easier.
At Europe HR Solutions, most of our clients are based in the US and the UK, and they struggle with the ins and outs of European hiring, human resources, and employment law. We step in to support you so that you can focus on your primary work!
Our team consists of multilingual HR experts who can assist you with some or all of your recruitment needs, onboarding, employee training, professional development, benefits administration, compensation, and European payroll, among other things.
Contact us for a free consultation! We look forward to helping you hire top-tier talent for your organization.