Small businesses need to be agile if they want to grow. Things can change quickly, and if your startup doesn't invest in a solid HR strategy from the beginning, you could end up bogged down. The value of HR consulting in business is often overlooked, but it's integral to your company's success. HR strategy addresses the one thing that your small business absolutely cannot grow without: people.
As you scale, you'll continue to hire. The more people you add to your business, the more vital HR becomes. Growth will be less challenging if you know how to recruit, hire, and create a workplace culture in a way that reflects your company's values from the start.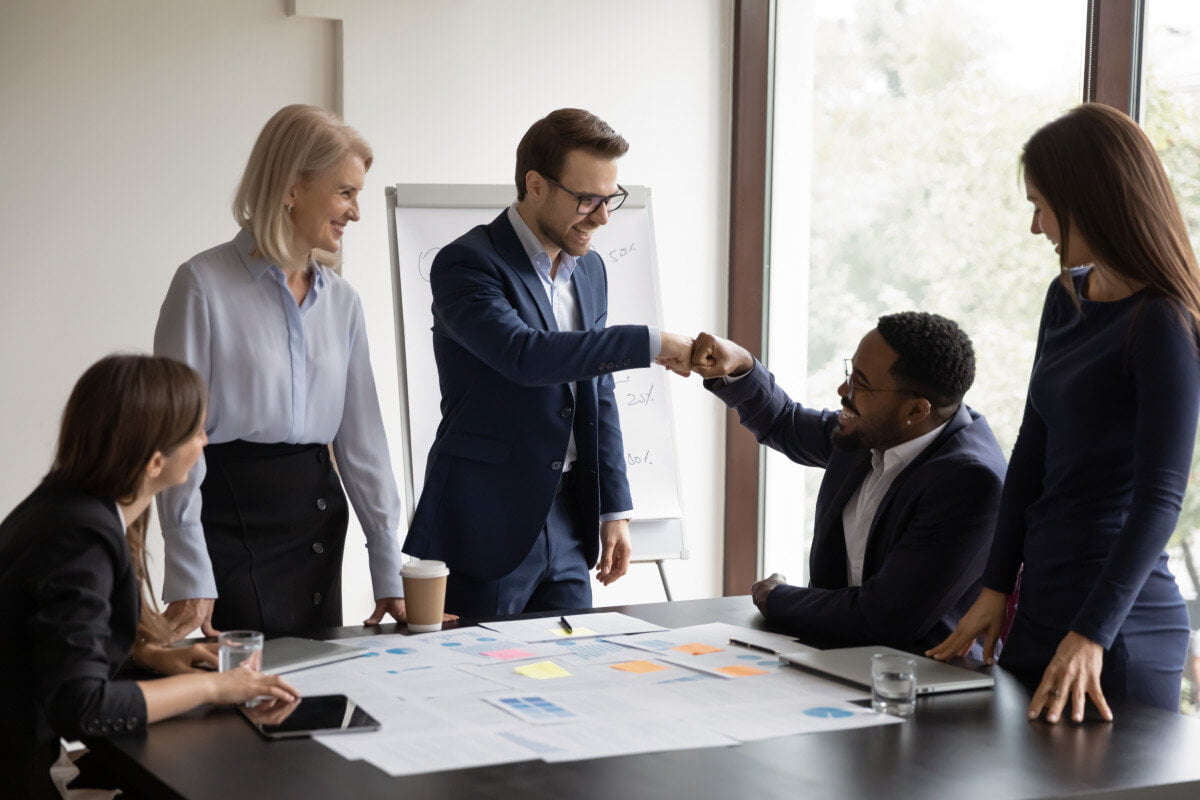 Why HR Strategy Is Important for Small Businesses
Getting your HR right can make or break your new small business. Most small businesses don't consider HR a priority because they have so few employees, but having the right HR strategy is the first step you'll need to take to position yourself for future growth.
Finding and keeping the best people for the job is not easy. Consider these stats:
How can your small business overcome these challenges? With an HR strategy. Having a strategy in place can not only help you with recruitment and retention but can also offer your company legal protection, help you reach your diversity goals, and allow you to scale up.
What is HR strategy?
HR strategy is a plan for handling your company's challenges when it comes to people. It means involving HR in your overall business goals so your recruitment, talent management, and workplace culture can ultimately support business growth.
By including HR in your broader business strategy, you can:
Incorporate employee feedback into your growth plans more easily

Allocate budgets to maximize your return on investment (ROI)

Increase employee engagement

Reduce employee turnover

Attract better talent

Improve overall productivity

Create better policies and procedures

Minimize disruptions to business operations

Keep up with the pace of business growth

Help your employees increase their understanding of the difference between gross and net pay
6 Ways HR Strategy Supports Small Business Growth
From attracting and retaining talented employees to helping you streamline a remote company, HR strategy is beneficial in several aspects of your small business.
Retaining employees
Once you find good people, you should work hard to hold onto them. HR can help by: 
Creating policies that reinforce your mission and values

Making it easier for you to get meaningful feedback from your employees (and help you provide feedback to them in return)

Organizing tasks or work events that help foster creativity and innovation

Supporting flexible working policies, employee well-being initiatives, and encouraging collaboration

Giving employees the information, resources, and training they need to advance in their careers
Keeping talented employees on your payroll is one of the best ways to ensure your small business grows. It's also one of the primary things that HR strategy can help with.
Providing legal protection
You may find you can resolve international HR questions with a European virtual HR expert. An HR strategy put in place by specialists who understand region-specific policies can help mitigate these legal issues.
If you plan to expand your small business into other countries, you'll need a knowledgeable HR force who can keep your company compliant and devise a strategy that supports your business growth and other goals.
Streamlining remote companies
HR strategy is especially crucial for remote companies. Having employees based all around the world presents its own unique set of challenges and your HR team should be ready to address them. By working with HR specialists who understand the needs of your international employees, you can ensure that everyone stays on the same page.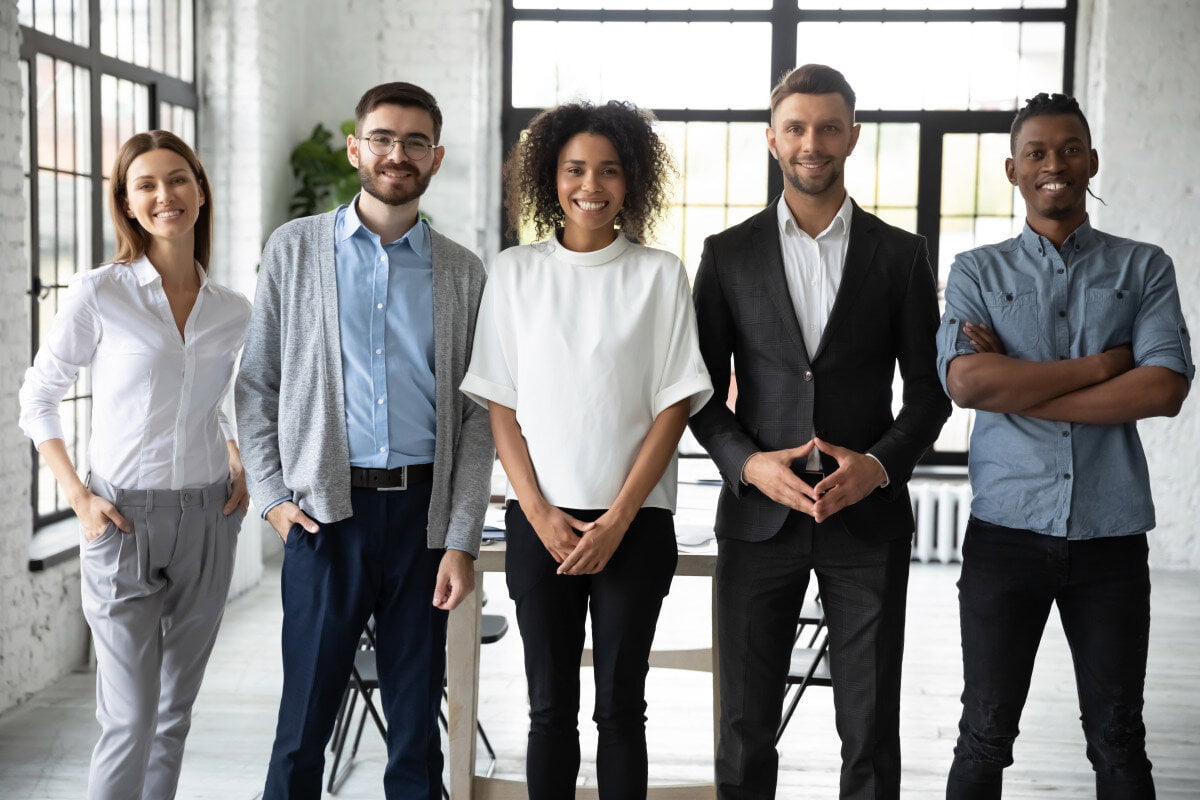 Reaching your diversity goals
When small businesses are just starting, they often hire from the founders' or employees' existing networks. While this may work at first, if you stick to this approach it will create a monoculture at your company. Everyone will look and think like your founders and it can hamper innovation and creativity.
An HR consultant can help you focus your recruitment efforts on finding a diverse range of candidates and enacting policies that make all of your new hires feel welcome in your company.
Establishing work culture
Corporate culture isn't just for large companies like Google. It's important to establish an environment that supports your employees' personal and professional goals. HR can help with work culture by drafting policies concerning:
Dress code

Benefits

Attendance and working hours

Internet or company device use

Disciplinary procedures

Escalation procedures

Holiday leave
These policies should reflect your company's overall values. It should be clear to new hires throughout the recruitment and training process what your values are. Once they become part of the work culture, they're more likely to pass your company values on to other new hires later.
Scaling up
As your company grows, you might have to form new departments. Developing the organizational needs of these divisions and determining what kind of talent is needed is a big job — it's almost like starting another small business. An experienced HR consultant will know how to tackle it.
HR strategy can also benefit your small business with mergers and acquisitions. These changes will require some adjustment from your employees and HR personnel should be ready to provide support and facilitate the combining of the two companies' work cultures into one.
Start growing your small business
If you haven't invested time or resources in your HR strategy, now's the time to start. You'll run into far fewer problems when you want to start scaling up your business.
At Europe HR Solutions, we provide HR consulting services for small businesses in Europe. Whether you're looking to expand to another country or need HR expertise as you hire more people, we can help by devising and implementing an HR strategy tailored to your company's needs. Contact us today so we can discuss your small business.