Employee retention is one of the most important things a startup can do to ensure long-term success. This is especially vital for an outsourced HR company's expansion and reorganization plans in Europe.
So many startups are run by incredibly smart, capable people who have great ideas – but little experience with the human resources side of running a business. At Europe HR Solutions, we talk to startup CEOs, founders, and executives who know that retention is important but really have no idea how to make it happen.
The best employee retention strategies are the ones that will keep you from losing your best employees for any number of reasons, from job dissatisfaction to tempting offers from competitors.
In this post, we're going to walk you through some of the most effective retention strategies for startups, including several that you can implement right away!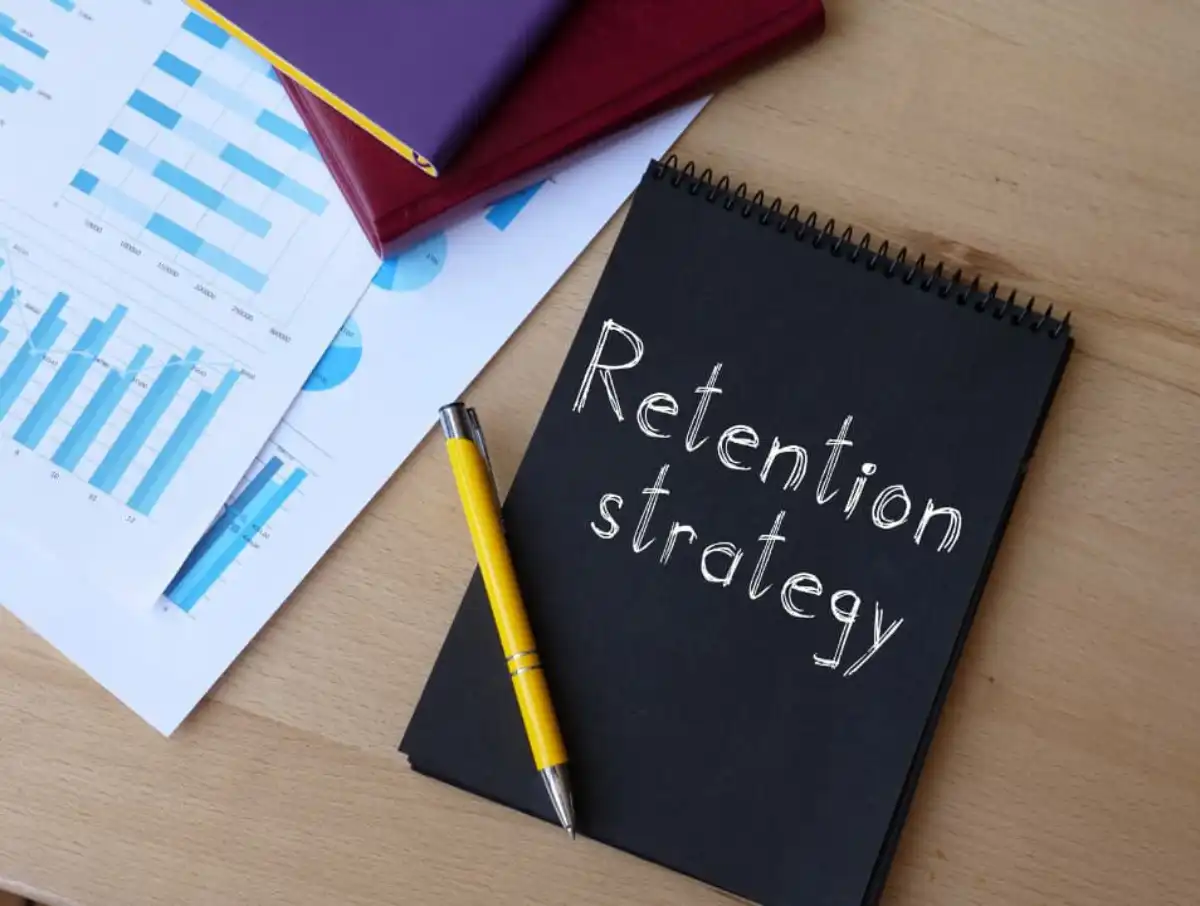 Why Is Employee Retention So Important?
Before we talk about how to retain your employees, let's cover what makes employee retention so important in the first place.
Employee retention is an indicator of the health of your company. High rates of turnover are a red flag that any manager or executive must pay attention to.
High rates of attrition are expensive. Every time you have to hire a new employee – especially someone with unique skills or experience – there are costs to be counted. The search itself costs money, as does the hiring and onboarding process. Of course, reduced productivity is an issue, too. High turnover leads to longer periods of understaffing.
Good retention rates are associated with higher revenue, increased productivity, more employee engagement, and better rates of employee expertise.
Your employees are at the heart of your business's success, and constantly saying good-bye to them as they move on to other opportunities is disheartening and detrimental to your operations.
Why do startup employees leave their employers?
People leave their jobs for a lot of different reasons. However, there are usually some identifiable common threads.
For example, employees tend to leave for reasons such as:
Workplace dissatisfaction
Lack of opportunities to advance in the company or industry
Minimal professional development
Feeling underappreciated
Being underpaid for their work
Feeling overworked
Burnout
Poor management
Moving outside of the geographical area
Ready to change industries or career paths
As an employer, some departures can't be prevented, especially if the person is leaving to pursue a new career path or life in a new country.
We know how hard it can be to say goodbye to a great employee, especially if it happens all the time. At a startup, poor retention can be especially detrimental to your operations.
Let's take a look at some of the best strategies available for improving retention at your company.
Find Out Why Your Employees Are Leaving
Before you can take any action, you have to know why your employees are leaving. Let's say a startup hasn't chosen to keep up with competitive salaries in their industry. Retention is likely low because employees can go anywhere else and make more money.
If the executive team doesn't know that compensation is why employees are leaving, they may choose to focus on the wrong retention strategies.
In fact, they may invest money into professional development opportunities, team building programs, and workplace culture – only to see the same numbers of people leaving. If they knew that compensation was the main issue, they could have invested those funds directly into their employees and solved the problem!
Provide Competitive Compensation
Compensation is at the very top of the list of reasons why employees leave their jobs. Even if a person loves their job, that doesn't mean they can stick around forever if they feel underpaid or undervalued. It's also that your employees have had the basics of gross and net pay explained to them, as those numbers often vary drastically.
If you haven't assessed your compensation and benefits packages lately, now is the time.
Focus on Work-Life Balance
Startups are often run by incredibly committed, hard working people, and sometimes it can be tempting to disregard work-life balance. However, it is important to make sure your employees strike the right balance as part of your startup's retention strategy.
Without a healthy work-life balance, though, employees become overwhelmed, stressed, and unhappy. Don't forget to be intentional about creating work-life balance for everyone on your team, from the newest employee to your most senior executive.
Create Opportunities for Professional Growth and Development
What kinds of opportunities exist for the people in your company to learn, grow, and advance? Even a great job can feel like a dead-end if there is never any room for advancement.
You can create opportunities for your employees by providing paid training, tuition assistance, funds for professional development, industry conference fees, and so much more.
Another important part of this is making sure that employees know about these opportunities, including how they can move into leadership positions within the company. Employee retention improves when employees feel that they have a future with their company, especially if that company is a startup that is just getting off the ground.
Develop an Outstanding Workplace Culture
Is your company an outstanding place to work?
You can develop a great workplace culture by identifying what you value and then creating a workplace that lives up to those values.
Figure out how you want people to feel about your company. Is your culture warm and welcoming? Exciting and cutting-edge? Competitive and innovative? Chances are, it's some combination of those things.
People stick around when there is a good match between their own values and the values of their workplace. Communicating your culture to job candidates is another important piece of this retention puzzle.
You may also find you can unlock employee potential with diversity and inclusion training, which can help to retain acquired talent.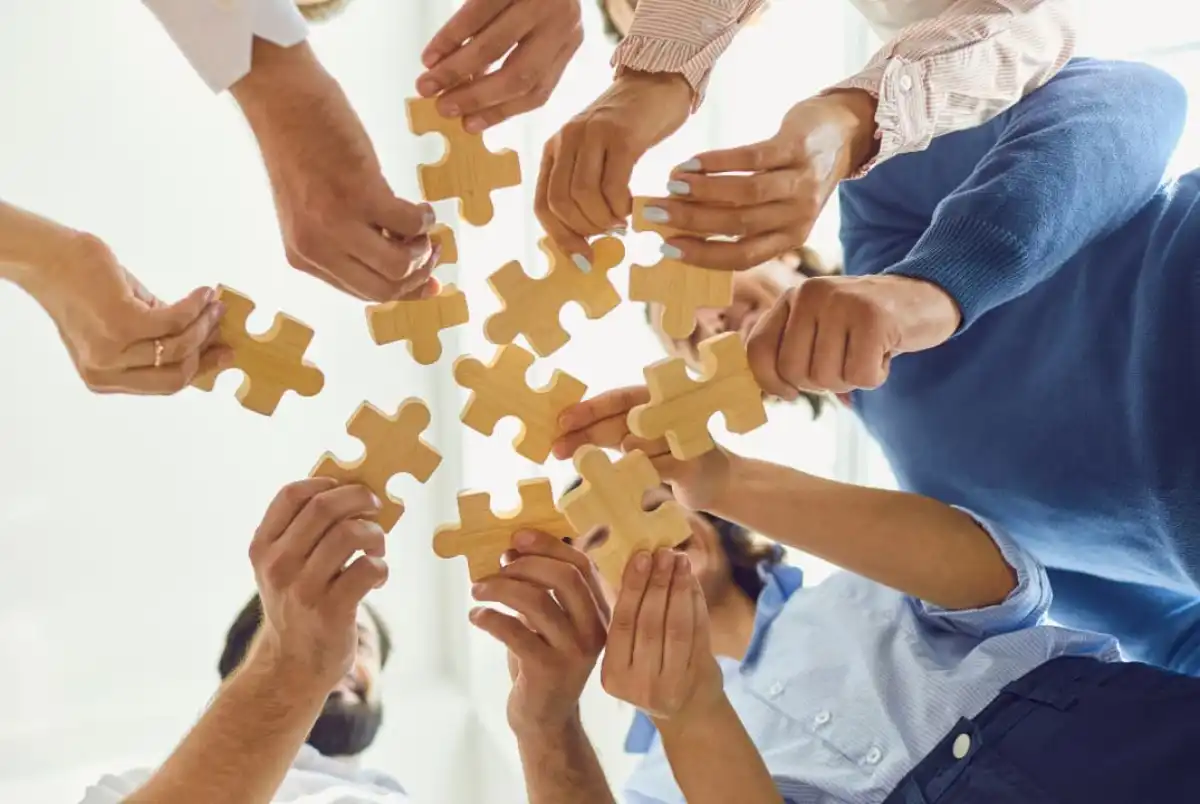 Practice Team Building
Take time to develop your teams as part of your retention strategy. As a startup, you will need to lay the groundwork for team-building so your team can learn to work together as a goal-focused unit.
Team building exercises can be as simple as group chats, friendly competitions, and goal-setting. It can also look like retreats or special events during the quarter or even just once a year.
The important thing is to give your employees a chance to get to know one another and feel like they are part of the team. One of the reasons people stay at a job is because they are benefitting from their friendship and connection with their colleagues.
Recognize Your Employees Consistently
Employee recognition plays an important role in making sure that people feel appreciated. Overlooked employees find other jobs!
One important part of any startup retention strategy is employee recognition, which can boost morale and improve employee retention.
Some ideas for recognizing your employees include:
Celebrating an employee's achievements at a company-wide meeting
Give away company merchandise like T-shirts, mugs, bags, or notebooks
Cater a meal to celebrate a team's hard work
Offer a surprise day of paid time off
Send out regular emails that announce your employees' accomplishments
Offer bonuses and incentives for innovative and successful work
Handwrite a note of gratitude
Seek & Embrace Feedback
It's one thing for the leadership at a startup to say, "We always want to hear from you about how we're doing." It's another thing to consistently solicit feedback from your employees to find out how you could be doing better.
What's even better than that? Making sure that their feedback is accepted with respect, healthy dialogue, and a listening ear.
Make sure your employees feel safe enough to share their opinions, and value those opinions enough to implement their good ideas.
Be Open to a Hybrid Workforce
Remote and hybrid work continues to be popular for many employees. If you are open to hiring fully remote or partially remote employees, you can address many of the issues that make people leave their jobs, like feeling stuck, being limited to one geographic area, or not having much flexibility.
Running a Startup Isn't Easy. A Great HR Team Can Help.
Although you may be able to implement some of these ideas on your own, many startups need help evaluating and changing their policies to make the workplace better.
Europe HR Solutions offers fully customizable HR support for businesses in the European marketplace. We can advise you of the best employee retention strategies for startups and guide you through the process of implementing them in your organization.
Our team of HR professionals is made up of multilingual experts who understand the unique challenges of operating internationally. We can assist with or manage all of your recruitment needs, onboarding, employee training, professional development, benefits administration, compensation research, HRIS system implementation, coordination of European payroll, and, of course, employee retention strategies!
Contact us for a free consultation! We look forward to helping you hire – and then retain – the vital employees in your organization.