The phrase "succession planning" may call to mind the power struggles of the dysfunctional Roy family on the hit television series, Succession. However, if anything, the Roy siblings' backstabbing plans to become the heirs of their family-owned business create a road map to show how not to treat succession planning.
Kendall, Roman, and Shiv Roy are prime examples of what occurs when succession planning isn't in place.
Detailed plans for succession can help a company of any size ensure a smooth transition of leadership, should the need arise. Succession planning, when implemented by a fantastic HR team, can be integral in any organization, but is especially so in family-owned businesses.
What are the best practices to follow when it comes to succession planning for family-owned businesses? How can your company embrace this need?
What is succession planning?
Succession planning doesn't only pertain to positions like CEO or company president — all critical company positions should have a succession plan. Your Human Resources department or outsourced HR consultant team can help identify the most vital positions in your company.
Then, with executive input, create an actionable plan for position and power transfer.
By accounting for your short and long-term goals, you can invest in employee development with future succession in mind. Intentionally plan for specific employees, or externally acquired talent, to transition into new positions in anticipation of future openings.
Both formal and informal succession plans may work if they're thoroughly detailed and planned. These plans help should unforeseeable circumstances occur, too. Sudden position vacancies can send organizations into chaos without plans in place.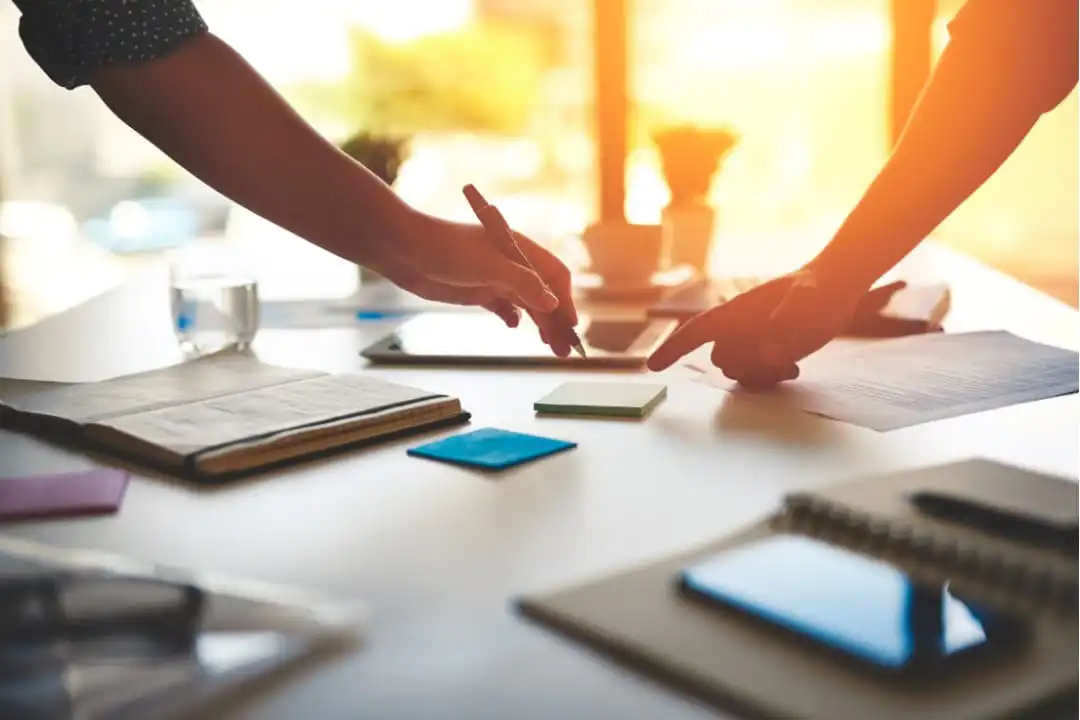 Why is succession planning in family-owned businesses important?
Succession planning in family-owned businesses can help ensure that skills and experience have higher value than nepotism. Often, succession in family operations is just assumed rather than communicated.
The assumed heir to running a family business may not be interested in the position, or other family members may anticipate absorbing roles and find themselves passed over when the need arises. Succession may not occur for decades, but it's an inevitability.
Succession planning benefits
35% of Fortune 500 companies are family-owned: Succession planning matters whether your family-owned business is a small, mid-sized, or large company. Whether the company changes ownership, or new people move into positions of power, succession planning can alleviate a lot of stress and chaos.
Some of the ways this strategy can help family-owned businesses include:
Valuing credible ownership and company control over nepotism.
Protection from employee lawsuits over company control.
Communication with executives and the company board of directors to ensure any transition of power goes smoothly.
Seamless power transition in case of an emergency.
Peace of mind that your accumulated wealth and the future of your company will be protected and not left in the hands of a ne'er-do-well relative.
The timeline of succession planning
Effective succession planning occurs in several, detailed stages. Choosing an heir apparent without analysis or documented forethought can backfire and detrimentally impact your business. A good HR team can help you create an actionable succession plan.
The stages of an effective succession plan include:
Audit and analyze the most critical positions in your organization. For example, you may decide that Chief Executive Officer is a position that absolutely needs a succession plan, but may also discover that your IT department head holds equal importance to ensure the company's successful execution of operations and growth.
Document the goals and aspirations of your team and discern which employees' goals may match your future position-filling needs. For example, you may find that an Executive Assistant shares your vision for the future of your company, and discover that your son, who's the Vice President of Operations would like to explore other professional sectors.
With the help of your HR team, develop training programs that will allow for inhouse promotions.
Determine and document the appropriate chain-of-command should an emergency opening arise.
Have your HR team create an actionable, multi-stepped plan to allow a named successor to take over a position in the future, or to implement protocol for future succession needs.
Stipulate a time window to fill future openings. For example, if your CEO abruptly leaves the company or can no longer fulfill their duties, ensure that a chosen successor will be named within a certain time frame.
Role of HR in succession planning
It's vital to allow your HR team input into your succession plan. If possible, your HR department (whether inhouse or outsourced) should not have any familial ties to the business. In a family-owned business, this proves especially important as these professionals have the advantage of an "outside the family," business-centered perspective.
An HR team can take a systematic approach to create and implement your succession plan. During the succession process, they can also act as communication liaisons between executives and employees: This helps prevent office gossip and unease.
Your HR manager or HR consultants can also create employee development training programs that can directly impact succession.
Tips for family-owned business succession planning
Family-owned businesses may bring lengthy, complicated shared history among employees. This can murky the waters of succession planning. Alas, many family-owned businesses don't make it past the second generation of ownership, and most don't last longer than 60 years.
Thus, concrete steps to create an actionable plan are important.
Some tips for smooth transitions and seamless succession processes include:
Provide equal opportunity for all qualified employees who want to apply to a new position within your business.
Recognize that succession is a process rather than a singular event. Some of the most chaotic transitions stem from the fact that they're abrupt and unforeseen. Have a general yet detailed plan in place to avoid a blindsided position transfer.
Give your relatives the opportunity to opt out of the business at any time should they choose another line of work. This keeps the communication channels open and alleviates pressure.
Recruit outside talent. Although having a family-owned and operated business has numerous benefits, it may help to have an outsider's perspective and experience on your team.
How Europe HR Solutions can help
Succession planning best practices for family-owned businesses shouldn't be an afterthought. Inevitably, a transfer of power will have to occur at some point. You need a passionate HR team to help you put employee development and training programs in place, and to help you create an actionable succession plan.
At Europe HR Solutions, we've helped numerous small, mid-sized, and large companies successfully take care of their HR needs. If you're a U.S. or U.K.-based family-owned business looking to expand your company to Europe, we've got you covered. Contact us for your consultation today and check out our blog for insights into HR practices everywhere.