European HR Professional
Partner for US- and UK-based companies
If you have a European / EMEA HR project that you don't have the resources nor the knowledge to manage, speak to us to arrange a HR Consultancy partnership or an ad hoc outsourced proposal.
Whether you require an International or European HR professional to assist during peak workload times or to offer consistent on-site country HR support during ad-hoc or ongoing project delivery, we will ensure that you have the specialized HR support in place that you require.
Speak to us for support with the following:
Focused HR project management and delivery across all European countries
Cover during periods of absence such as long-term sick or maternity leave
Large- and small-scale recruitment drives
Independent disciplinary & termination process management
Ad hoc HR and labor law expertise across Europe
In addition to providing a multi-lingual HR expertise, we will maintain full contact with our consultant whilst they are working with you, meaning that you not only get the benefit of an on-site HR expert but the full support of a leading outsourced HR consultancy.
HR Brochure
Download our brochure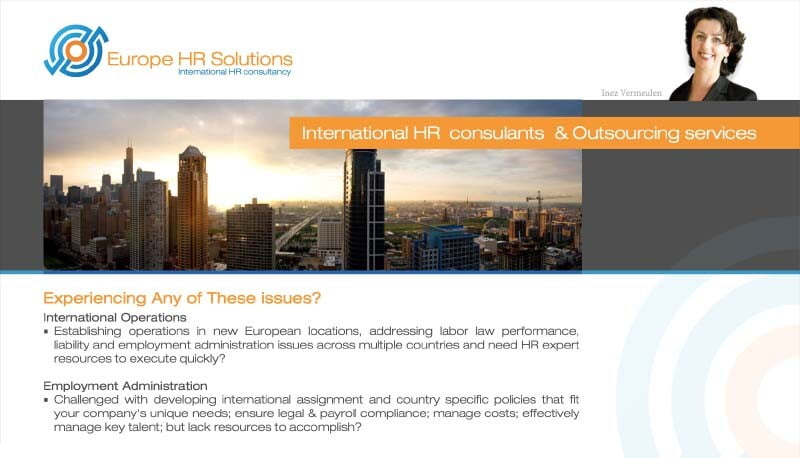 Our Brochure
Learn more about the services offered by Europe HR Solutions.